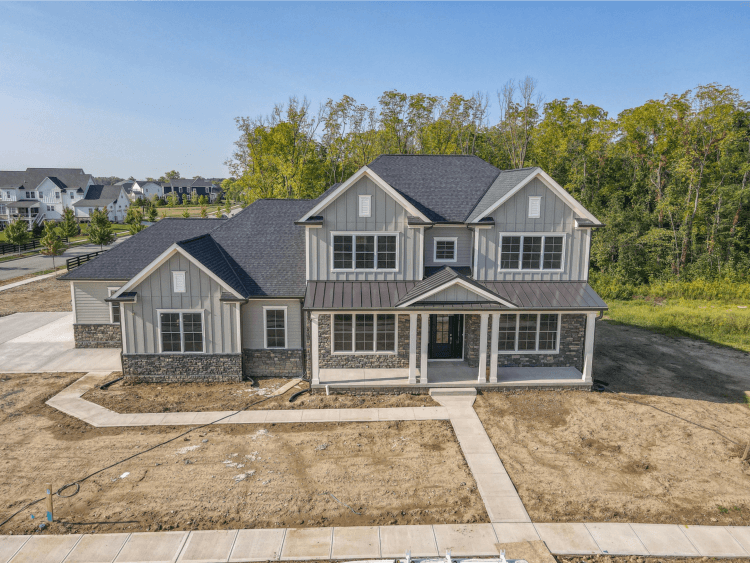 New Developments / Custom Homes
Lifestyle Associates partners with developers who seek success through the creation of unique and architecturally significant developments.
From site procurement and pre-development consulting to the executive direction of the marketing and sales programs, Lifestyle Associate's approach to new development is particularly unique for the industry.
As an experienced real estate professional I am equipped to handle every aspect of the sales process. I have strategic marketing strategies that will help showcase your home in any real estate market. My number one priority is to get you the maximum profit from the sale of your home and provide you with 5 star listing services.
Kasey Trdic did an excellent job representing us during the sale of our home in Virginia. To begin with, Kasey won our business and our hearts competing against two other reputable real estate firms. Kasey's knowledge of the market, her analytical study of pricing the home, her presentation, and her warm, personable personality put her head and shoulders above the competition. Once the home was flawlessly marketed and buyers came to the table, Kasey was able to negotiate terms and pricing that was well received. Kasey is a true professional that takes pride in helping clients transition through the home selling/purchase process. Kasey is a genuine and beautiful person.
Kasey is the best when it comes to real estate. I've worked with her for years and she has always impressed me with her negotiating skills, knowledge and expertise. The whole process, start to finish, has always gone smoothly.
Kasey was amazing. From the beginning of the process all the way to closing, I felt like I not only had an agent but an advocate. No details were missed and she guided me through what I would describe as the most seamless purchase experience of my life. I have no doubt it was seamless BECAUSE of Kasey.
I had a pleasure working with Kasey this summer. She is absolutely the best agent I have ever worked with in the past several years. Not only Kasey is very knowledgeable, she is a very kind, easy to communicate with and truly cares for her clients. I would definitely recommend Kasey to anyone!
It is with great pleasure that I acknowledge the outstanding work ethics of Kasey Marni. She exhibited the characteristics of a professional realtor that we highly appreciated. She excelled in responding to our questions. Her warm and caring attitude gave us a sense of comfort in making important financial decisions regarding the sale of our home. We highly recommend her to any buyer or seller who wants a motivated realtor. Her knowledge, expertise, responsiveness, and negotiation skills is a valuable asset to anyone seeking a realtor who gets the job done!
Kasey helped me purchase my first home in 2009. In 2016, I reached out to her to help me sell my current home. Kasey was always responsive and answered her phone day and night. She was always available to answer questions and give good advice. Lastly, she held an open house and the first offer came in 3 hours later! Needless to say, the house is sold and now she is helping me purchase a new construction home. I would HIGHLY recommend this agent. She actually cares about her clients and I always came first.
Kasey is an outstanding realtor and I would recommend her services to anyone especially first timers, veterans, and active duty military buyers. As a veteran and first time home buyer, Kasey "walked the dog" with us from A to Z. Within her services she connected us with knowledgeable Military/ Veteran home-buying expertise that made our process informative and easy. There was never a time we felt uninformed, Kasey communicated with us throughout and addressed all of our questions and desires with enthusiasm. She consistently gave good advice and recommendations that were spot on and beneficial to our decision-making. The ease of our experience is indicative of Kasey's dedication to her clients. If I could sum up everything about our home-buying experience with Kasey, it would be that from the beginning she kept our best interest at the forefront.
In a 2022 downturn market with high interest rates, Kasey sold our home in 5 days, at 11.5% above asking price, and with multiple offers to choose from. In contrast, the neighbor's home sat on the market for 88 days and sold for 14% less than the asking price, with 4 price reductions. We were under tremendous pressure to sell our home for top price because we already purchased a new home. Kasey, through her years of experience, made all the right recommendations to help us get our home ready. We worked together as a team and when the home was finally ready it looked fantastic in the pictures! Kasey's unique strategy worked magically in this shifting market, and we settled on our home with tears of joy! We would highly recommend Kasey to anyone thinking about buying or selling real estate.